Upholstery Services
Total furniture overhaul, box cushions of all shapes and sizes, accent pillows, boat interiors, custom drapery and MORE!
Contact us today for a quote or consultation.
Let us be your supply resource for your DIY projects OR ask about our full-service upholstery shop including a variety of high quality fabric options.
We are here to help you complete your custom project!
Sewing Services
Alterations, repairs, hemming, shortening, taking-in, patching, mending, replacing linings, new zippers and MORE!
Stop by during business hours to drop off a quick repair OR a free fitting and consultation!
Sewing Education
Learn to sew in one of our amazingly fun SEWING WORKSHOPS tailored for all levels of abilities.
Request a special private class for your group and have an experience you won't forget!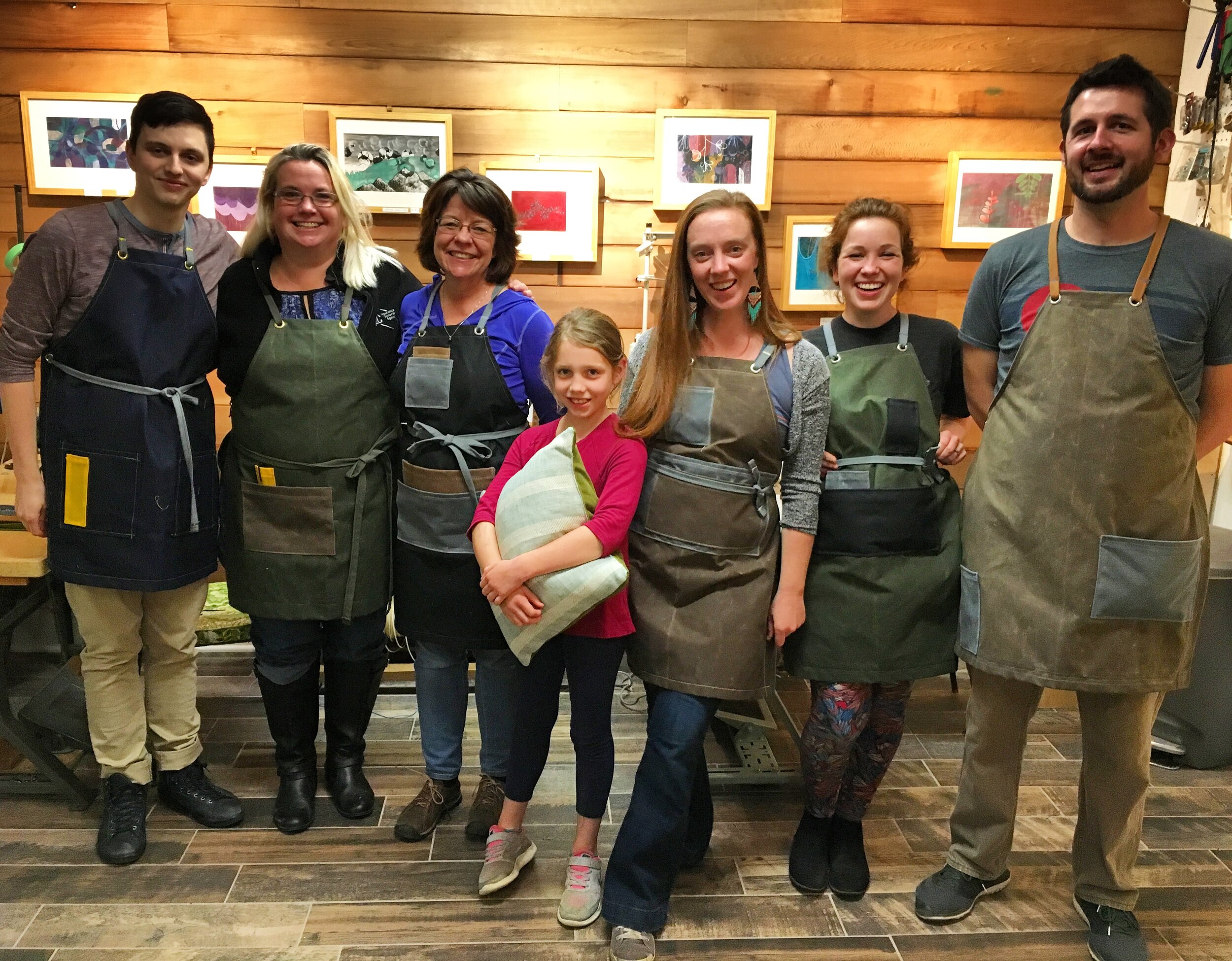 LEARN SOMETHING NEW! GET EMPOWERED!
Please contact owner Claire Wright with specific questions about projects and pricing.
**Gift certificates are also available!
Contact Claire with questions